Shopping Cart
Your Cart is Empty
There was an error with PayPal
Click here to try again
Thank you for your business!
You should be receiving an order confirmation from Paypal shortly.
Exit Shopping Cart
| | |
| --- | --- |
| Skrevet den 11. May 2013 kl. 14.39 | |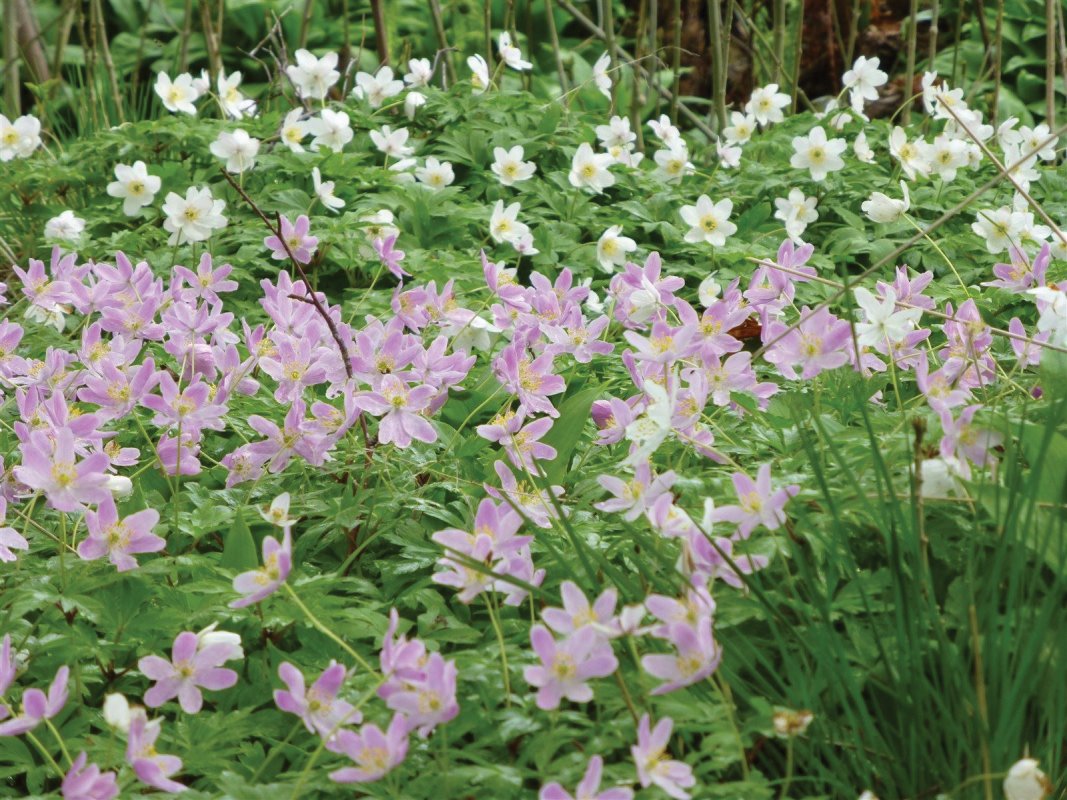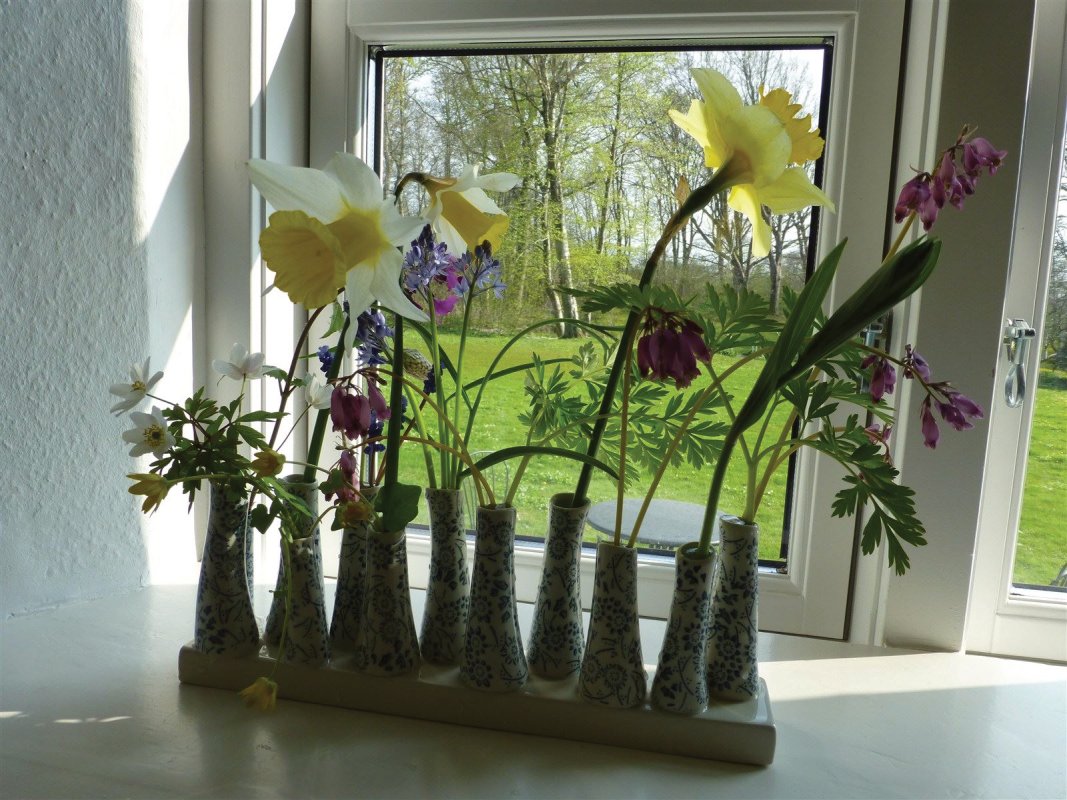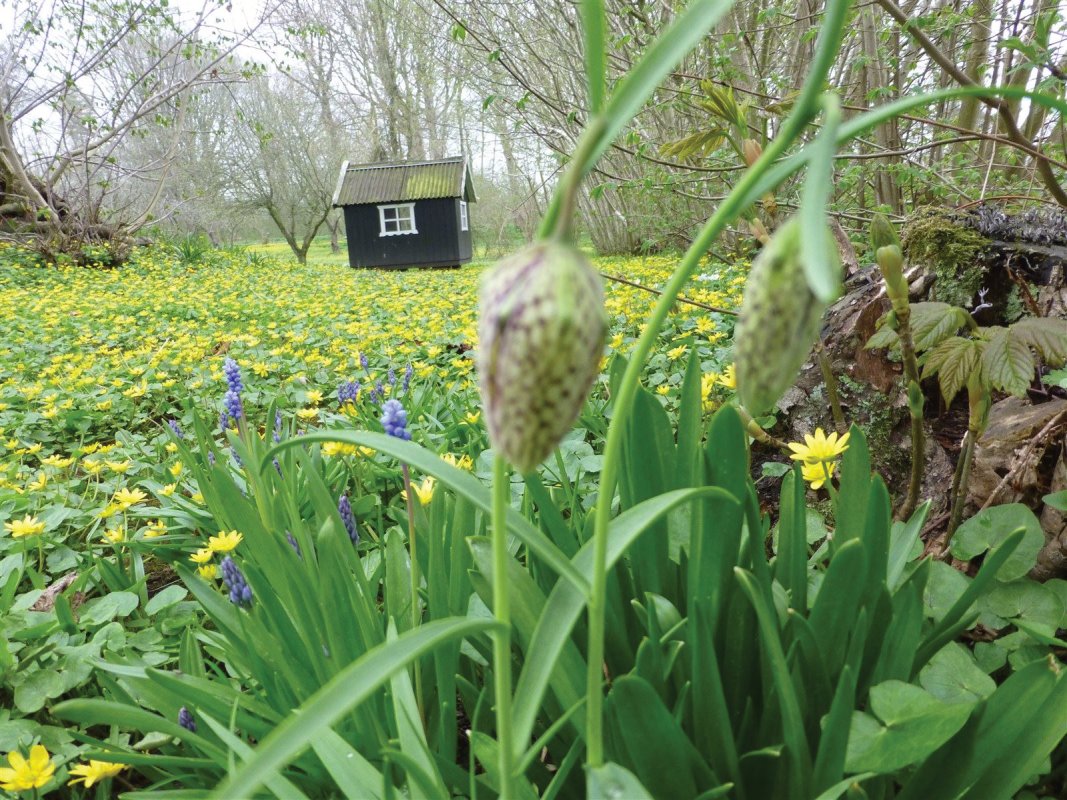 Så har vel endelig våren kommet? De to siste månedene har konstant holdt oss på tå hev når det gjelder å få oppleve varme, solrike dager som skulle få naturen til å eksplodere i grønn glede. Nå er den her, helt sikkert! Kontrastene har vært store mellom dagene, men også klimaet mellom  Norge og Danmark. Denne våren har vi kunnet reise fra Prestegården etter utelunsj i solveggen til hvitt skiføre i Norge. Forskjelligheten er kanskje det som også er det som tiltaler meg mest med opphold og reise mellom disse to landene, som betyr så mye for meg og min familie. Nå har det seg slik at jeg trives godt med forskjellighet og synes at nettopp i spenningsfeltet mellom ulikheter skjer det ofte noe interessant og utviklende. Nå vet vi jo at nordmenn trives i avslappende Danmark og dansker nyter Norges fjord og ville fjell. Vi er jo tross alt naboer og kommer for det meste godt overens, særlig når språkets ulikheter ikke byr på for mye utfordringer. Men det er en forskjell som jeg synes er noe å være begeistret over, og også lære av. Jeg, en fullblods danske som er født og oppvokst i Norge - godlynte Norge med rent vann, høye fjell, frisk luft og med et forholdsvis trygt skole og arbeidsliv. Danmark med sine lange strender, klit landskap, bøkeskoger, lave skuldre...og som vet å sett pris på god mat, kultur og det å hygge seg sammen. For et eldorado av forskjellighet! To land så nære hverandre, og så heldig jeg føler meg for å kunne glede meg i begge leire. Sånn gleder jeg meg også over forskjelligeheten denne våren med varme, kulde, sol og regn.
Jeg har bestemt meg for å la den kjølig og travel våren få slippe taket nå, for så å la en spennende, varmere(forhåpentligvis) og mer avslappende og reflekterende forsommer få komme på banen.
Så når dagene eller menneskene rundt deg byr på forskjellighet, kan jeg anbefale å ta de imot med åpne armer....du kan risikere å oppleve noe nytt og spennende, og ikke minst berikende!
Ønske om en GOD og forskjellig VÅR!
Kategorier: april/mai, April/mai 2013
/